| | |
| --- | --- |
| Posted on January 10, 2015 at 6:35 AM | |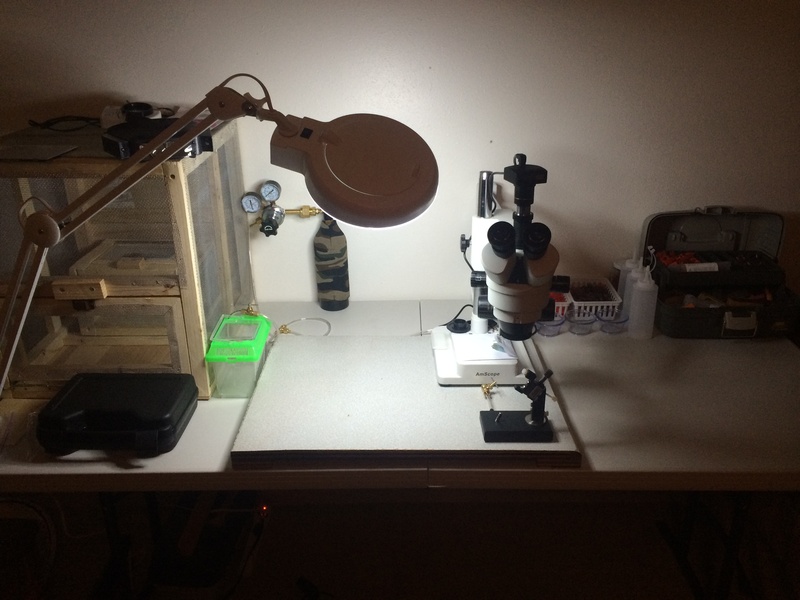 December 2014
I've been working for the past two months on getting ready for artificial insemination of Queen bees.  With all the Africanized genetics that are prevalent in our area, having Queens that are known and proven is very important to me.  It helps us all to work with bees that aren't ticked off every time you go out to check on them.
Ever since the first swarm, my wife has told me I was silly if I didn't raise my own Queens.  Several years later, I finally feel like I know enough and it's the right time to do this.  As soon as the weather cooperates, I'll be testing out the process....and as soon as I know we have some successful Queens, we'll have them available for sale.  For the 2015 season, they'll be local pick up only.  These will be Italian Hybrid Queens, price listed in the webstore.  
**Update March 2016**
Queens are available this year.  Please see our webstore on the bee page for pricing and policies.   
Categories: None
/