| | |
| --- | --- |
| Posted on September 4, 2014 at 2:00 PM | |
Are you ready to harvest your honey?  I have options to help you out!
1. Rent one of our extractors: 
*Schedule a day, and you can take the extractor home.  This allows you a more flexible time frame, if you need it.
*24 hour time blocks available.
*Includes extractor and all tools needed.
*You pick up and drop off.  You are also responsible for clean-up of all the equipment.
*$45 per session, plus a deposit check for the retail value of the items rented, that I will hold until you drop off all the equipment in good shape.  The deposit will cover any damage done to the equipment or cleaning that was not completed.  I have a Rental Agreement that we will both sign.    
3. Full Service Option!
*Schedule a time to drop off your boxes or frames and containers.  I will extract and strain the honey for you.
*If your time is valuable and you don't want to extract your own honey, this is the option for you!
*No clean up involved....just drop off your full frames and pick up your own containers of raw honey.  (All your equipment will be inspected prior to acceptance and MUST be disease and contamination free)
*You supply containers with lids (whatever you would like me to fill with your honey).  You can also purchase buckets or bottles from me.  Your choice.  
*$2.50 per frame.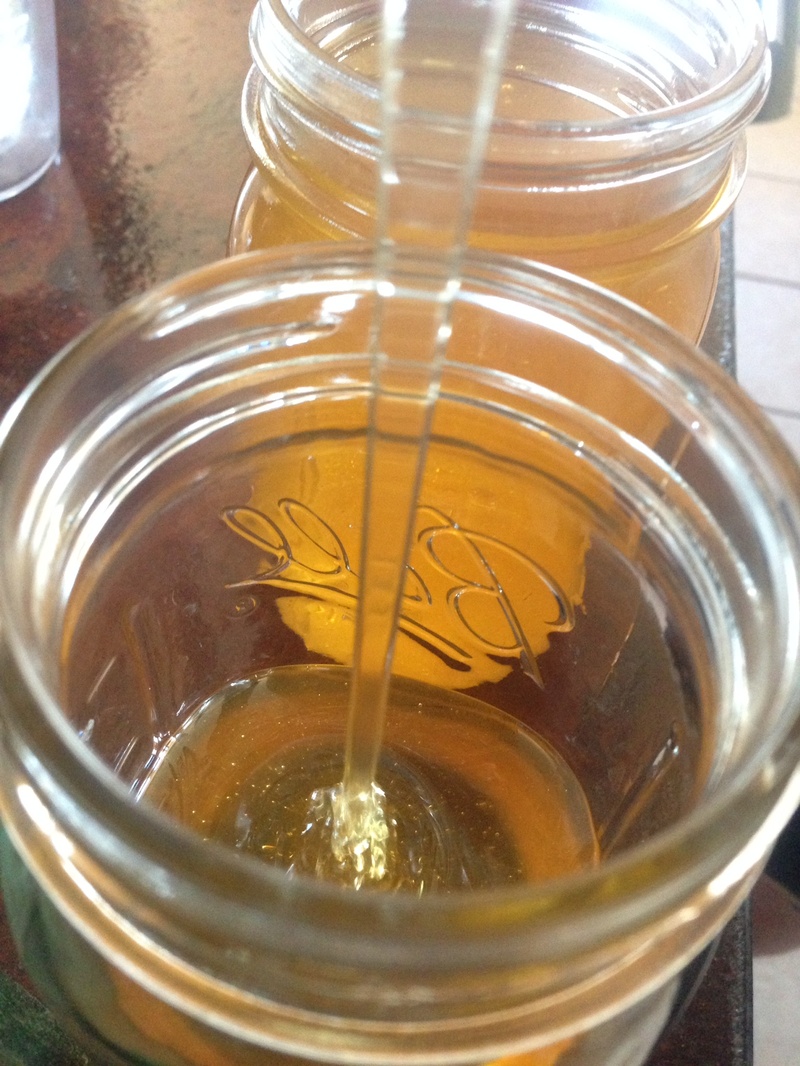 Categories: None
/